Here's a peek at a promotional poster for McDonald's Happy Meal toys that tie in with the upcoming film Star Wars: The Clone Wars: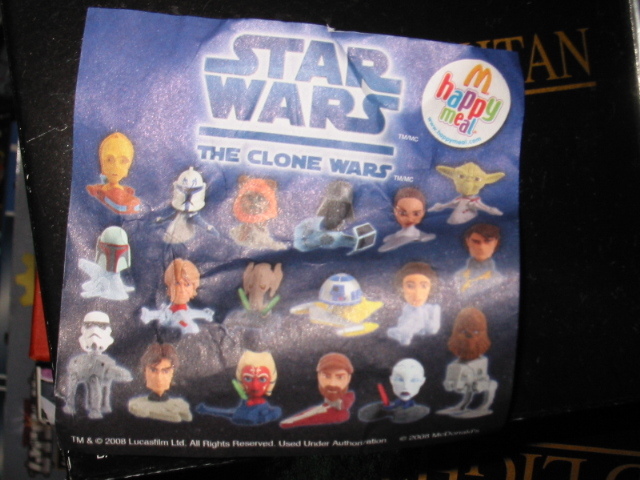 PHOTO VIA REBELSCUM.COM
I guess they're taking the "super-deformed" concept from anime and running with it. All the way.
So judging from the poster, it looks like we'll be seeing Luke, Leia,  Han and Chewie — and Ewoks — in this prequel?
I was hoping the first-ever Star Wars Happy Meal toys would be a little cooler. Now I'll have make up a story for my kids to explain why Darth Vader flies around with his swollen head sticking up out of his TIE fighter.
At least there's no Jar-Jar to be seen …
RELATED STORY: