June 26 – 7 pm – Daniel H. Wilson signs Guardian Angels & Other Monsters –Poisoned Pen, Scottsdale –
July 7 – 11 am – Adam Rex: Are You Scared, Darth Vader? – Changing Hands, Phoenix
July 10 – 7 pm – Joe R. Lansdale & Kasey Lansdale sign Terror is our Business: Dana Roberts' Casebook of Horrors – Poisoned Pen, Scottsdale
July 17 – 7 pm – Kevin Hearne & Delilah S. Dawson sign Kill the Farm Boy – Poisoned Pen, Scottsdale
July 20 – 7 pm – Sci-Friday Book Club – Uprooted by Naomi Novik – Poisoned Pen, Scottsdale
Aug 6 – 7 pm – Edgar Cantero signs This Body's Not Big Enough for the Both of Us – Poisoned Pen, Scottsdale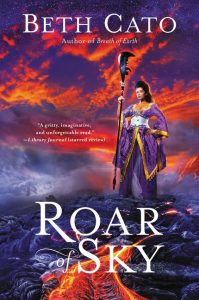 Aug 17  – Sci-Friday Book Club – Borne by Jeff Vandermeer – Poisoned Pen, Scottsdale
Oct 21 – 7 pm – Beth Cato signs Roar of Sky – Poisoned Pen, Scottsdale
Oct 28 – 1 pm – Diana Gabaldon signs 25th Anniversary Edition of Voyager – Doubletree Resort Hilton Paradise Valley, Scottsdale, AZ
Upcoming Writing Events and Conventions
Doubletree by Hilton Phoenix North, 10220 N Metro Parkway E, Phoenix, AZ
Artist GoH: Lubov Local Artist GoH: Jon Santaanta Proudstar Writer GoH: Maxwell Alexander Drake Gaming GoH: Eric Wile Filk GoH:Open Beta Comic Book Writer: Alex Pescador Comic Book Artist: Shea "Bird" Robinson
This year's panelists include Tom Leveen (Mercy Rule), Stephanie Elliot (Sad Perfect), Amy Lukavics (The Ravenous), Bill Konigsberg (Honestly Ben), Abigail Johnson (First to Know), and Amy Trueblood (Nothing But Sky).
WORKSHOP DETAILS
All admission options include entry to all three (3) workshops.
→ Cost ($75): Admission for one (1) person with lunch provided by First Draft Book Bar.
Register below or call 602.274.0067.
Event guidelines may be subject to changes.
Refunds will not be issued within three days of the event.
The YA author panel from 2-4pm is free to the public.
Aug 31-Sep 3 – CoKoCon 
Doubletree by Hilton Phoenix North, 10220 N Metro Parkway E, Phoenix, AZ 85051
Author Guest of Honor – Harry Turtledove Local Author Goh – Beth Cato
Reposted with permission from The AZSF Blog at AZSF.org