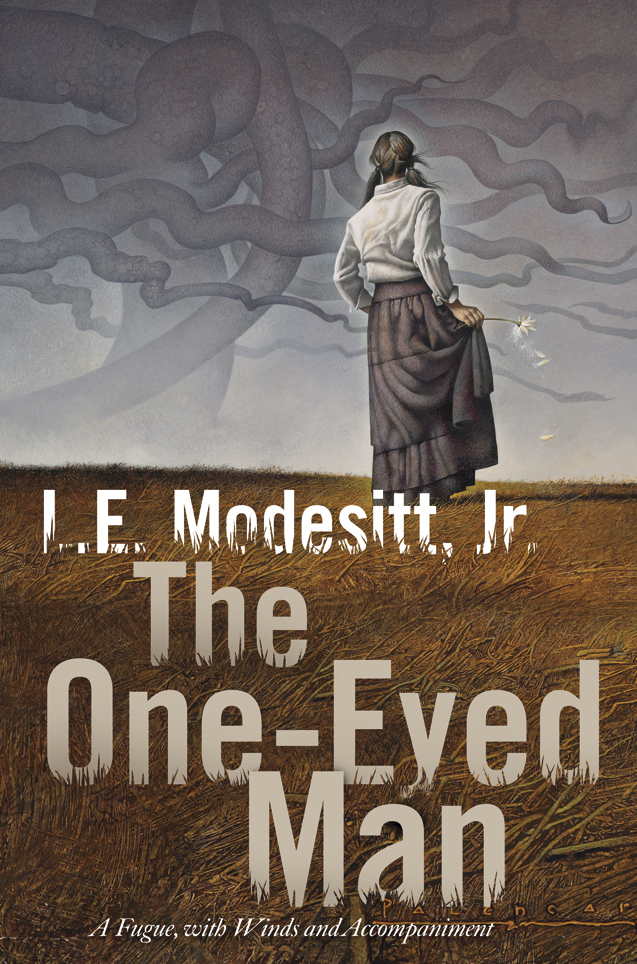 New York Times Bestselling science fiction and fantasy author L. E. Modesitt Jr. will be making an appearance at The Poisoned Pen in Scottsdale, AZ this weekend in support of his new science fiction novel The One Eyed Man: A Fugue, With Winds and Accompaniment. It is a rare stand alone novel from Modesitt, that started out as a novella based on a John Jude Palencar painting.  In this post on Tor.com, Modesitt explains how the painting inspired both the novella "New World Blues" as well as the resulting novel.  The novella is included with the book to show how an author can get different stories from the same point of inspiration.
Modesitt is one of the more prolific authors in the field and has multiple ongoing series.  The most notable, The Saga of Recluse, started with The Magic of Recluse in 1992 and currently numbers 16 novels. His most recent series is The Imager Portfolio currently at 7 installment.  He has more planned in both series and talks a little about what's in the pipeline with Cathy Book in a recent interview for The Nameless Zine.
The Modesitt event starts at 2 pm at The Poisoned Pen, 4014 N. Goldwater Blvd., Scottsdale.  He'll be more than happy to sign all your books and the host store asks that you purchase the new book from them.  This is a good chance to meet a major SF/F author in an intimate setting and help encourage publishers to include Phoenix on more book tours.